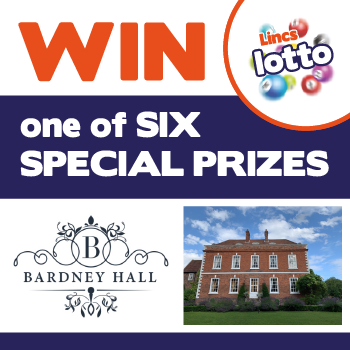 3rd Birthday
31 August 2020
On 30 September 2020, Lincs Lotto will be celebrating 3 years since our first draw.
In that time more than 135 good causes have helped to raise much needed funds for themselves and other local community groups throughout North Lincolnshire.
To celebrate this amazing achievement of our good causes and supporters we have had generous donations of a selection of prizes that will be drawn 'raffle' style at 8am on Wednesday 30 September.
1st Bed & breakfast stay at and donated by Bardney Hall, Barton
2nd £100 Tesco giftcard donated by Hargreaves
3rd Multi-functional toy tractor donated by Farmstar
4th John Derre collectables donated by Ripon Farm Services
5th Hamper donated by Tanks R Us
6th £20 meal voucher for the Iron Forge donated by Martson's Iron Forge
Terms and Conditions:
Dates for the Bardney Hall stay will be subject to availability and bookable directly with Bardney Hall. The winners name will be provided to Bardney Hall, no other contact details will be provided to them.
Winners of all prizes will be notified by email after 30 September and must be available for presentation of prizes and photographs on Wednesday 7 October 2020 at 20-21 Visual Arts Centre. To comply with Government regulations separate times will be allocated to each winner. Social distancing measures and any other precautions required at that time will be in place. Consent forms must be signed at the time to allow us to use photographs on our social media platforms. No children under the age of 16 will be allowed in any photographs.
Our causes are on track to raise £45,084.00 this year
1,445 tickets of our 8,045 ticket goal
More top stories
Don't Miss Our 4th Birthday Raffle
On 30 September 2021, Lincs Lotto will be celebrating 4 years since our first draw. In that time 137 good causes have helped to raise over £203,000 for themselves and other local community gro...
31 August 2021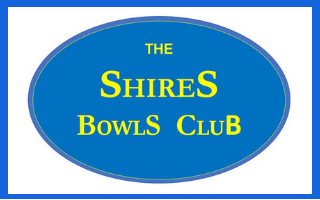 Shires Bowls Club celebrates with Lincs Lotto
Shires Bowls Club is a small club situated in the small community in Manton near Kirton in Lindsey. They are no different from other bowls clubs in that they are self-funded and rely on the support ...
13 August 2020
Back to full list
Our causes are on track to raise £45,084.00 this year
1,445 tickets of our 8,045 ticket goal